Indilube ULTIMA Range is high performance diesel engine oil designed to meet the most severe performance requirements of the latest high output, low emission diesel engines including those equipped with Exhaust Gas Recirculation(EGR) System, formulated with paraffinic base oil GR II and GR III and superior additive technology to provide the highest diesel engine performance levels.
Technology Advantage:
• Avoids filter plugging, oil thickening and abrasive polishing wear
• Exceptional oxidation stability at high temperature and soot control minimizes degradation sludge formation and oil thickening
• Longer drain intervals
• Special low synthetic fluids reduce oil evaporation
• Shear stable viscosity index improver prevents oil flow through the piston rings by maintaining oil viscosity in high temperature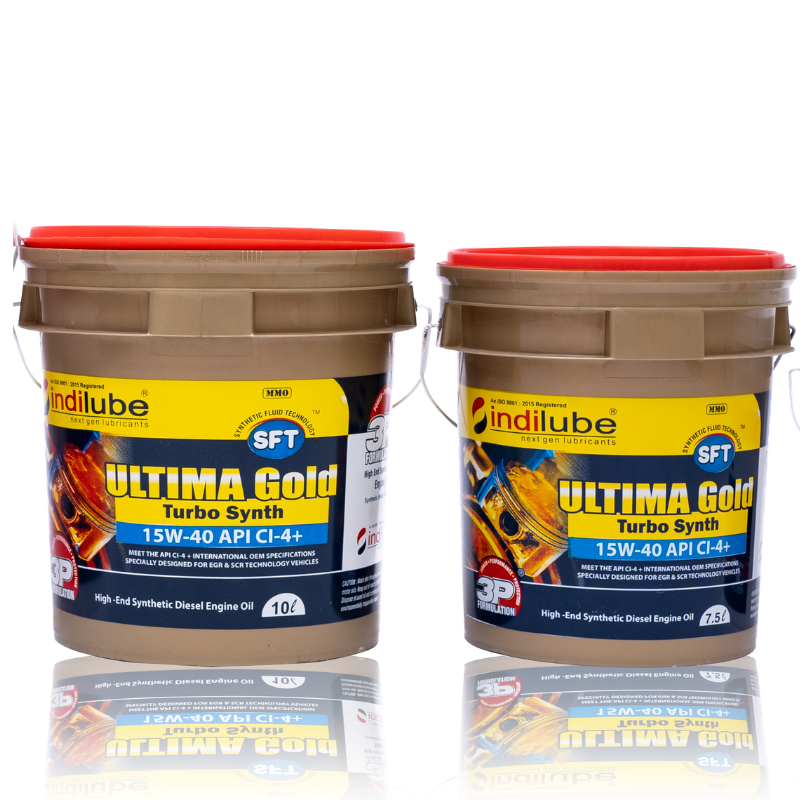 ULTIMA GOLD Turbo Synth 15W-40
HIGH-END SYNTHETIC DIESEL ENGINE OIL
Specification: Meet the API CI 4 +, BIS: 13656-2002 EDL-4.
Available Packs:
1, 3.5, 5, 7.5, 8.5, 10, 15, 20, 50, 210 Liters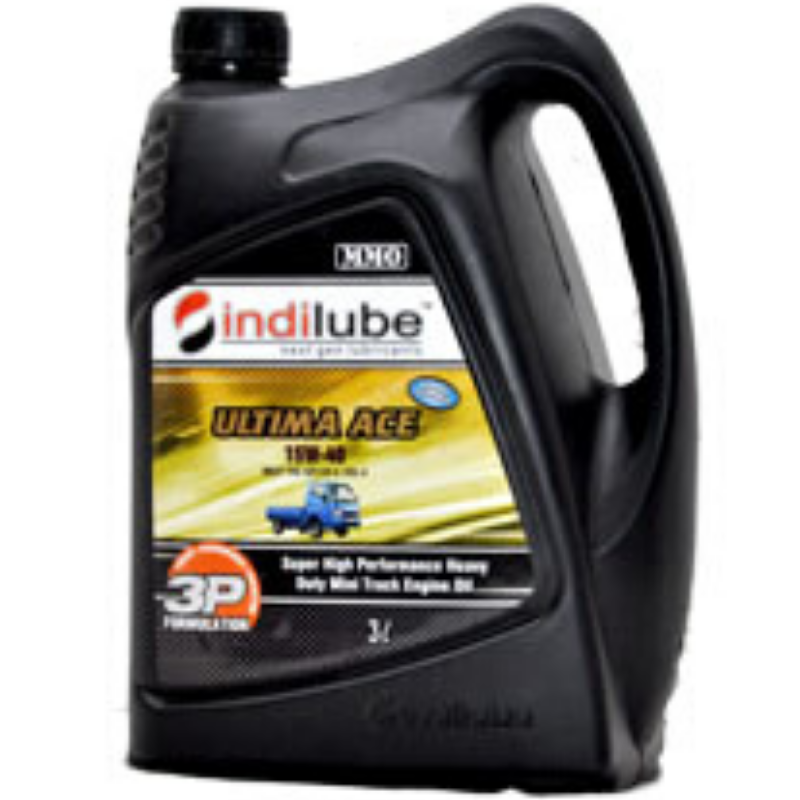 CH4/CG4/CF4/SL, ACEA E3/B3, VOLVO VDS-1, MB 228.1,
MACK EO-M Plus, MAN M 3275, CUMMINS 20071/72 EDL 4
ULTIMA ACE is specially developed multi grade engine oil for use in all high performance new generation heavy duty diesel engines of three wheeler like-
Tata Ace, Al Dost, Piaggio, Ape, Mahindra Champion, Force Minidor, Atul Shakti, Bajaj Auto Rickshaws, Vikram & other three wheelers.
Extra tackiness oil minimizes engine wear even under heavy loads and high operating temperature.
High thermal and oxidation stability helps achieve longer drain interval and also keep top up requirements to the minimum.
Available Packs:
3, 50, 210 Liters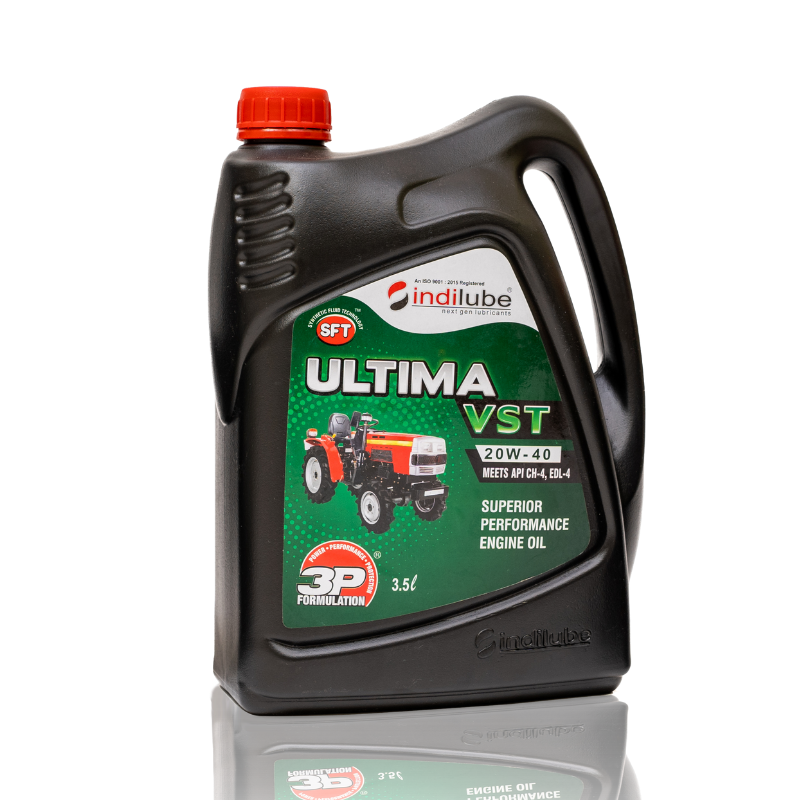 Super Performance Engine Oil
Specification: MEETS API CH-4, EDL-4.
Application: Ultima VST is specially formulated for mini tractors with heavy duty application. Recommended for Mitsubishi, Kubota, Mahindra, Sonalika and such types of tractor.
Benefits:
• Can be used for all seasons.
• Excellent shear stability, maintain its viscosity grade.
• Protects against rust, wear and sludge formation.
• Suitable for mixed fleet operation.
• Maintains excellent engine cleanliness.
• Greater control of deposit formations.
Available Packs:
1, 3.5, 5, 7.5, 8.5, 10, 15, 20, 50, 210 Liters