HIGH PERFORMANCE GEAR OILS
EXPRESS range is a high quality gear lubricant blended from solvent refined mineral base oils and selected chemical additives. Due to its high shear stability they provide excellent protection for gears and can be used over a wide range of temperatures. It also provides protection against foaming of oil, wear and rusting of gears.
MEETS API GL-4
PRODUCT USE:
Gear boxes, axles, transfer boxes for truck, bus, construction equipments, tractor, etc.
All gears requiring API GL-4 level or MIL-L-2105
PRODUCT PERFORMANCE:
High viscosity index
Extreme-Pressure properties
Excellent anti-wear, antioxidant, antifoam, anticorrosive, antirust properties
Excellent stability in service
PERFORMANCE LEVEL: API GL-4 / US MIL-L2105
Available Packs:
1, 5, 10, 20, 50, 210 Liters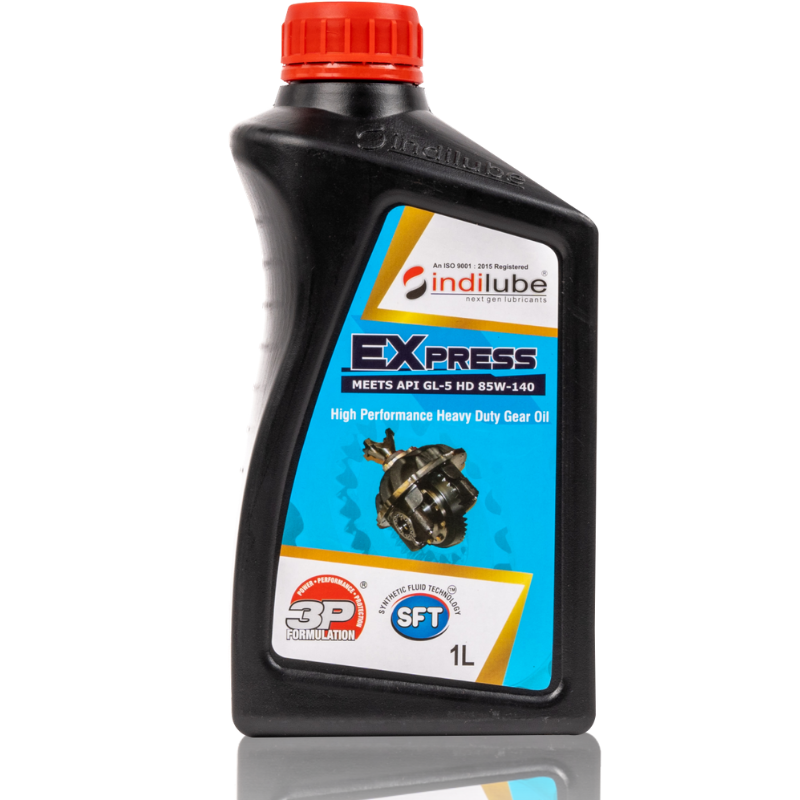 High Performance Heavy Duty Gear Oil
Specification: Meets the API GL-5, BIS 1118 – 1992, US MIL-L 2105 D, CS: 3000B
PRODUCT USE:
Gear boxes, axles, transfer boxes
Specially recommended for highly loaded hypoid gear & transmission
All types of gear when the MIL-L-2105D specification or API GL-5 is required
PRODUCT PERFORMANCE:
High viscosity index providing a good lubrication and allowing easy gear shift at low as well as high temperature
Very high extreme-pressure properties
Excellent stability in service
Excellent wear reducing properties, high oxidation resistance and anti-rust properties
PERFORMANCE LEVEL: API GL-5 / US MIL-L-2105D
Available Packs:
500ml, 1, 5, 10, 20, 50, 210 Liters
MEET API GL-3, GL-4
Synthetic Gear Oil for New Generation Vehicles
Synth Gear XP 75W-85 is is a hypoid gear oil formulated from high performance base oils and an advanced additive system. This product has been specifically engineered for use in passenger car axles and other applications specified by MB 235.7, MB 235.74 or MB 239.71. It's a full synthetic manual transmission lubricant with outstanding low temperature fluidity, oxidation stability and synchroniser performance.
Available Packs:
1, 20, 50, 210 Liters
Universal Oil For Transmission And Hydraulic System
Wet brake XP ( UTTO/2371) is high performance fluid for use in transmissions, hydraulic systems, oil immersed brakes of tractors and off-road equipment. These fluids are specially designed for use where a common lubricant reservoir serves transmissions, final drives and hydraulic systems and to optimize the performance of agricultural and commercial tractors. These fluids meet the specifications of major equipment manufacturers of tractors. It is universal oil for transmission and hydraulic system of tractors equipped with wet brake.
Available Packs:
1, 5, 20, 50, 210 Liters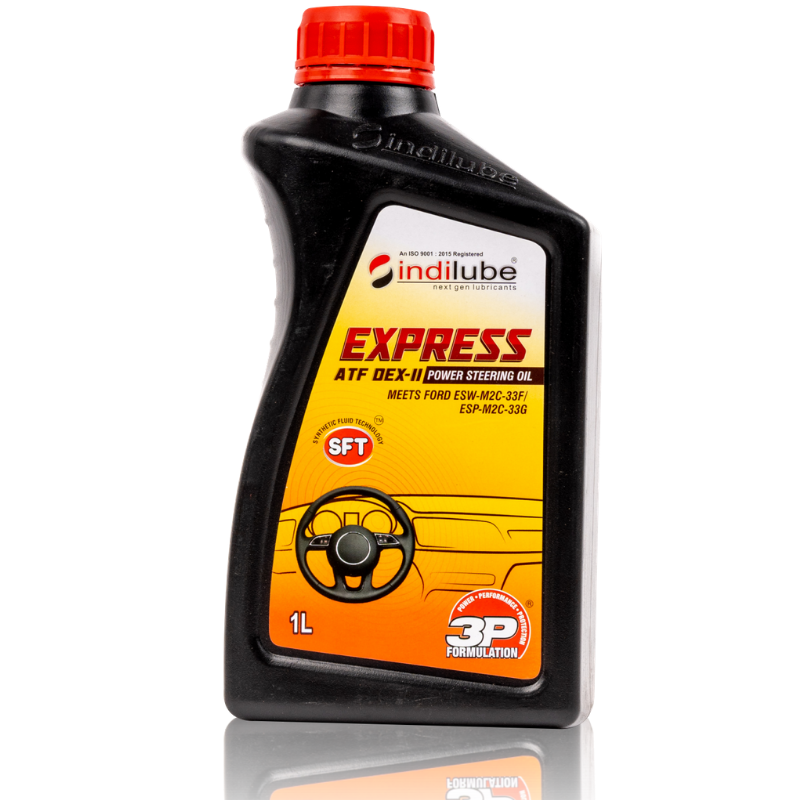 Express ATF DEX-II is an automatic transmission fluid specially formulated from high quality mineral oils and incorporates various additives to provide wear, oxidation and corrosion resistance. The product is dyed red to distinguish it from crankcase oils should leakage occur
APPLICATION
• Automatic or semi automatic transmissions and torque converters of all passenger cars, light commercial vehicles and industrial vehicles
• Suitable for use all transmissions of trucks, buses, etc.
Available Packs:
1, 20, 50, 210 Liters